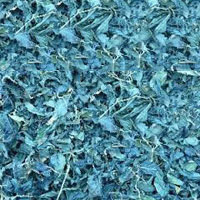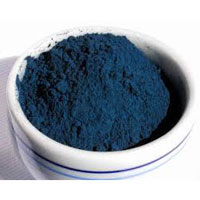 We are a distinguished Indigo Henna Powder Manufacturer and Exporter from India. Indigo Henna Powder, offered by us, is prepared using hi-tech machinery such as crushing machines, sieving machines, grinder machines and many more. Besides, our Pure Indigo Henna Powder is tested and approved by government laboratories such as SGS. Moreover, we export Natural Indigo Henna Powder in several countries such as Turkey, Korea, Dubai and many more.

Indigo or neel or woad consists of the genus Indigofera, of the family Pailionoideae. Indigo is an indigenous plant of India. This small erect shrub is cultivated extensively in southern India & in some parts of Northern India. Indigo is stimulant & purgative. It is an antiseptic & an astringent. Indigo is a vat dye & extensively used as a fabric dye. It is also used for dying hair. Originally Indigo gives blue colour.

Available in all kind of packing i.e 50 Kg., 20 Kg.& 10 Kg. Gunny Bags as well as 1Kg., 500 gm., 200 gm. & 100gm. Fancy Pouch Packing (Metallized).